Adventure Park Amenity upgrade.
GR was successful at tender stage for the design and construct of the proposed amenity block, the restroom floorplan consisted of 2 disables, 2 ambulant, 2 unisex toilets. Skillion roof design with colourbond to external walls and painted FSC sheet internally. All toilet-ware and architectural hardware were stainless steel. GR was responsible for supplying, installing (including concrete slab), rough in and fit off of plumbing and electrical works. Hardwood shade screens were added for privacy to the front posts.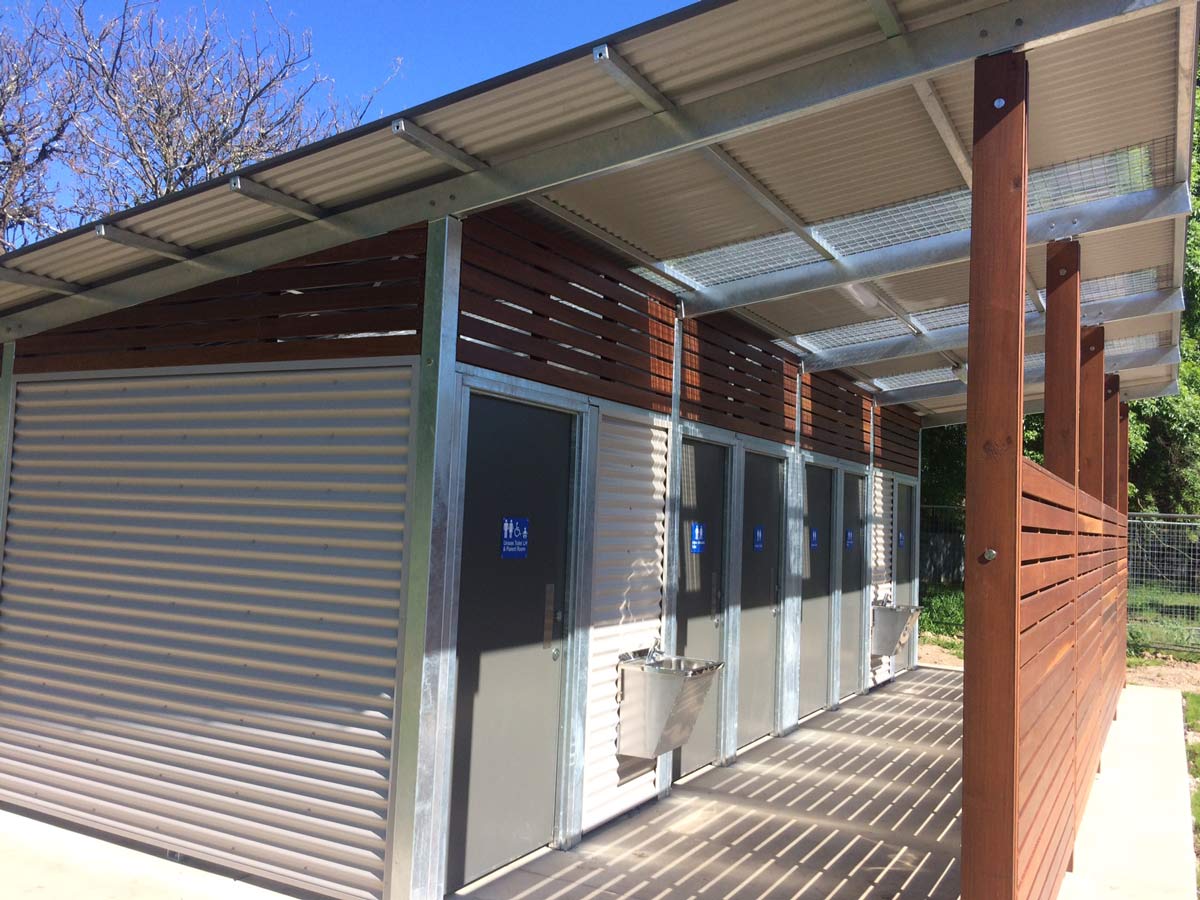 Truss Pedestrian bridge.
GR was contracted to design, supply and install this 30m x 2.5m steel truss bridge. The site was particularly complex due to overhead power-lines, underground services, main road restrictions and crane access. To overcome these obstacles GR used bored piers at one end to avoid underground services, shut down the power to the street on a Saturday for the bridge placement. Other elements to the project were, rock beaching, approach paths, precast concrete decking.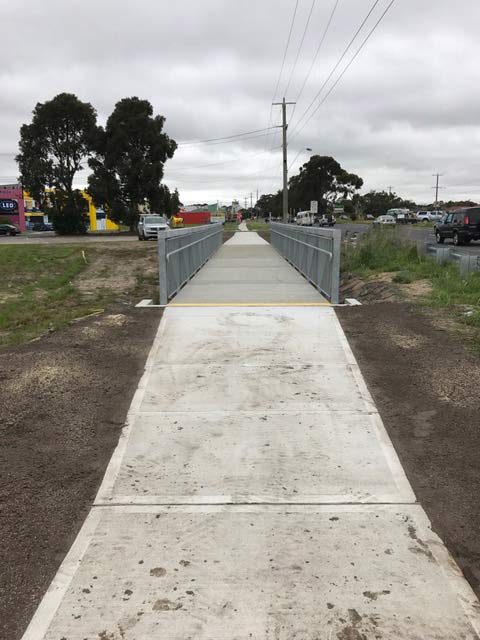 Both of these projects were a great success and GR enjoyed working with both Councils to come up with great community assets.