GR Maintenance and refurbishment services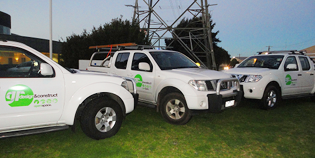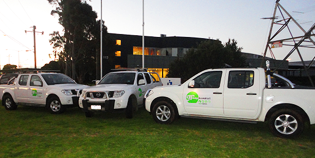 With over 10 year years experience GR have won a reputation for timely response, efficiency, cost effectiveness and quality in providing innovative solutions for open space structures. Now that service has extended to handle all aspects of repairs, servicing and maintenance.
Our proactive comprehensive service is designed to complete property maintenance services covering all aspects of general and preventative maintenance, while our skilled team of professionals are available to react and respond to more immediate repairs.
GRDC can provide a written quotation for any such works however as do it yourself guide, the following is appropriate.
BOLTS AND NUTS
You must check all fixings periodically in case some have loosened. Such loosening can be caused by shrinking of timber components after becoming wet, or by vandalism.
We recommend that fixings be checked within a month or two of completion of installation and thereafter as often as necessary, but at minimum once a year.
Contact us if you have mislaid your special A/V Socket.
TIMBER COMPONENTS
Timber components may have been treated to protect against insect and fungal attack. We have as a minimum protected the timber by applying a preservative stain or oil. Weathering will cause the natural colour of the hardwood or timber stain to fade over time, which could be up to twelve months or much longer, depending on climatic conditions.
You must maintain (annually as a minimum) all exposed timber regularly, by applying the same or another quality stain, oil or paint system. A pressure clean is also recommended to ensure maximum product penetration.
Annually - Pre summer months
Bi-annually - Pre and post summer months
STEEL AND ALUMINIUM COMPONENTS
Scratches in powdercoat finishes can be repaired quickly using appropriate colour touch up spray paint. A good wash down with a mild detergent will remove accumulated dust, spider webs, bird droppings, air pollutants, etc. Warm water is better than cold for this wash, and we're sure you can rig up something to warm the water with a little Aussie ingenuity, even if you are in a very remote locality.
You must maintain regularly (annually as a minimum) all steel and aluminum components by washing down to remove any accumulated pollutants. Again, warm water works best.
SPARE PARTS
Replacements for missing or vandalized components are readily available through your distributor's representative or G R Design and Construct.
GUARANTEE
Your product has a 10 year guarantee on the workman ship (structural guarantee to be supplied by the design engineer), provided you have dutifully maintained your GR Design & Construct product.