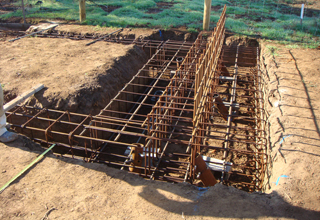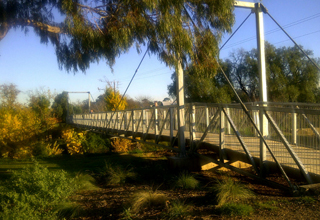 Cable stayed, large span footbridges require vertical and raking screw piles to resist up lift and as bearing.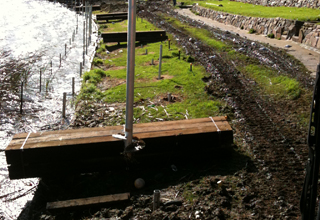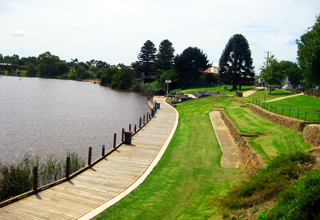 An amazing result using screw piles considering difficulty of site, foundation lifespan of 75 years and the numerous sub-surface obstacles that were encountered.
Easy installation of screw piles over water with significant reach and flexibility to build over and around existing structures.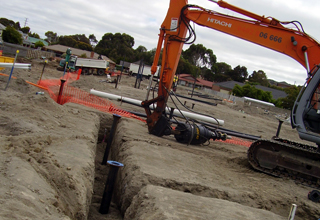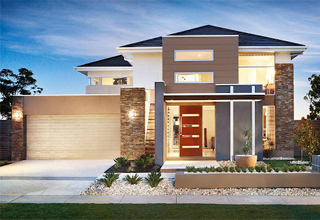 Quick and easy pilings of house foundations are more economical than removing further soil & installing additional reinforcing and concrete.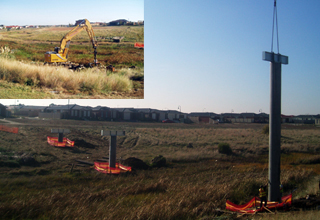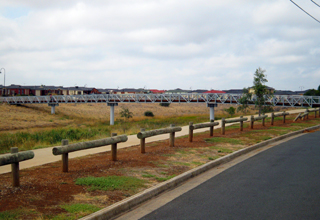 Large bored piers, breaking & coring of rock to suit precast or in-situ foundations.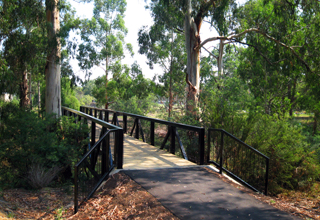 Lateral stability for bridge abutments under lateral water loads.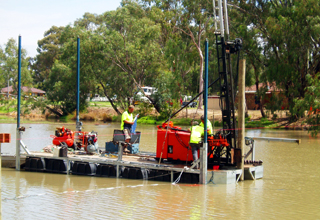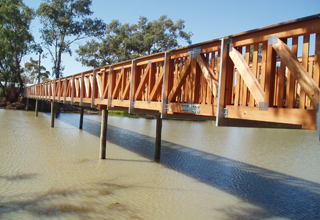 Driver timber piles over water using barges and static hammer rigs.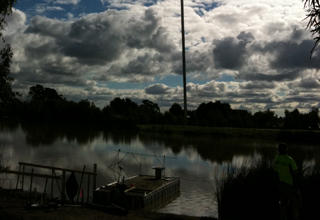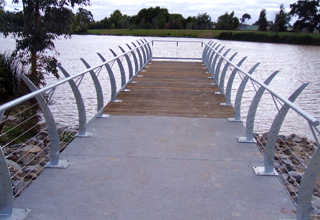 Long reach steel screw piling for piers and jetties.