Our footbridges are both durable and timeless in design, made for both urban and remote environments.

We manufacture pedestrian bridges that are in use across Australia, and have stood the test of time. Our bridge designs are easily maintained, aesthetically pleasing, engineered structures.
Footbridge projects can be complicated at the best of times, if you haven't been involved in the design and installation of a footbridge previously it can be very confusing and frustrating! At GRDC, we are specialists in the design and construction of pedestrian footbridges and have years of experience in a variety of installations so let us take the hassle out of your next footbridge installation!
We can manage your entire bridge project from obtaining water authority permits through to design and installation options giving you the most economical and practical solution for your specific project.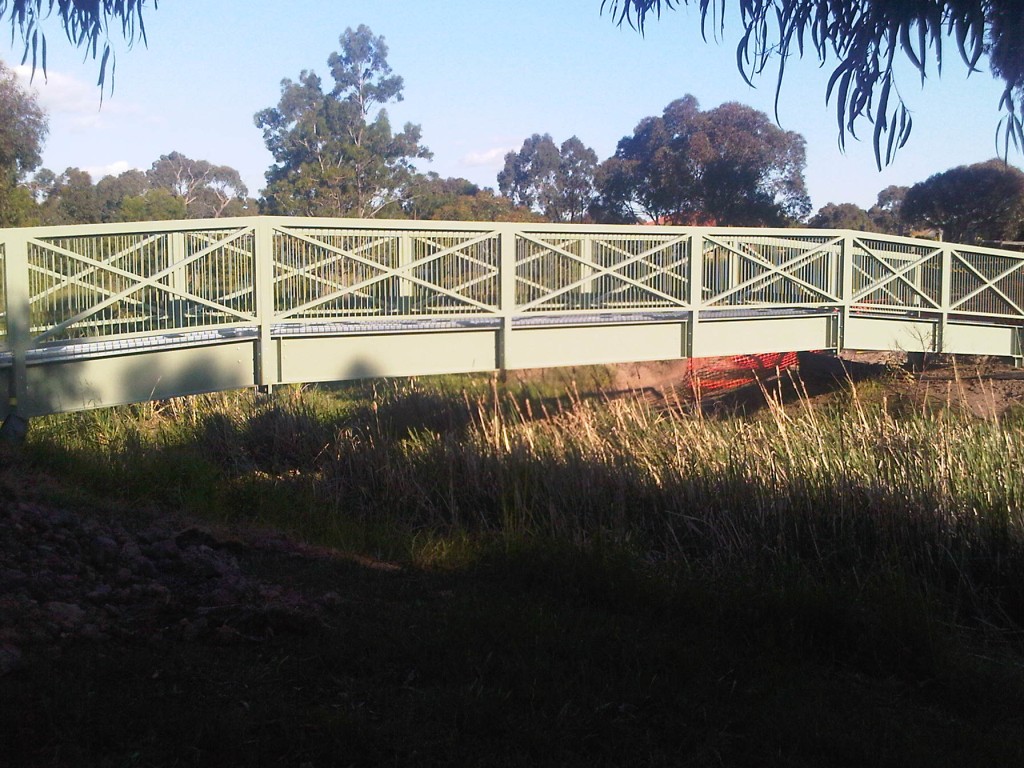 Hume Steel Bridge Range (H1020 series)
Hume steel truss pedestrian bridges are strong and versatile and are especially suited when a large span is required
More information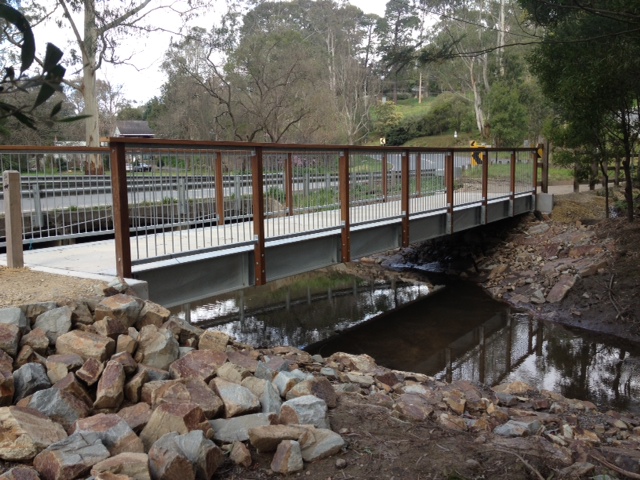 Wills I-Beam Bridge Range (W2020 series)
Wills Steel I-Beam footbridges are our most versatile design and can be produced in a variety of lengths and widths, they are ideal for medium sized spans
More information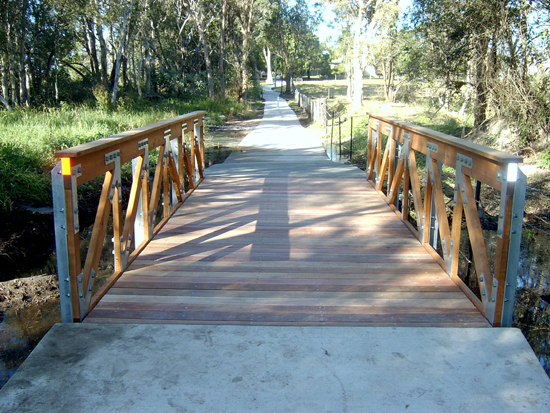 Burke Timber Truss Range (B3020 series)
Burke timber truss pedestrian bridges are the most economical design when a shorter span is required and are ideal for remote locations
More information
The tables below will give you an idea of what design will suit your needs which are available in a combination of widths and spans providing you with a long lasting durable asset.