Beach access boardwalk.
Borough of Queenscliffe. GR constructed this low lying boardwalk which was 90m in length with a viewing node at the carpark entrance. Boardwalk consisted of driven pine piles, pine bearers and joists, HWD deck boards and kick-rail. Deck height was below 1.0m so it did not require a handrail.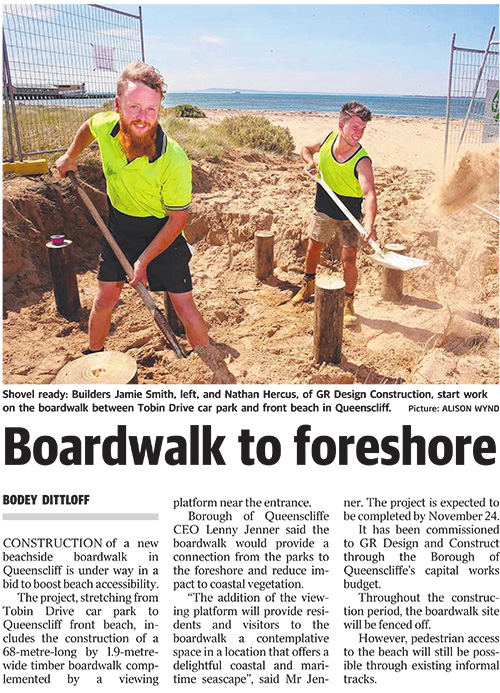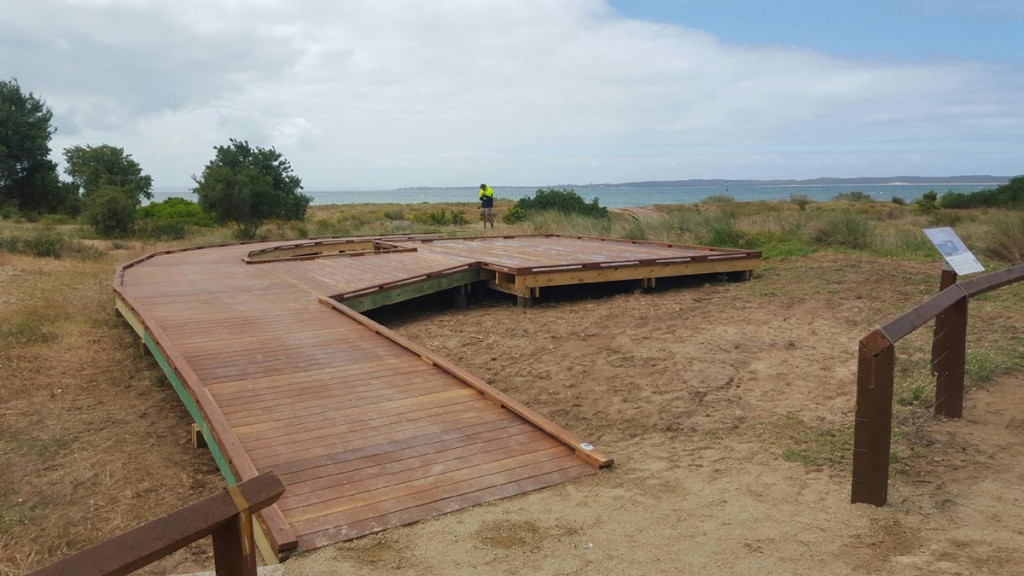 AB Shaw Reserve, 2D Restroom
This 2D (unisex) fully compliant restroom was built at AB Shaw Reserve and has recently been handed over to Hobson's Bay Council. Restroom design is light weigh with walls 150mm off the ground for ventilation, it also consisted of a service duct to house the cistern and cleaning materials. Internal and external cladding are "mini-orb" on steel wall frames, pine in the roof with modwood for screens. All stainless steel architectural hardware and toilet-ware to disability code. GR also rough in and connected to the sewer and water that were in the vicinity. GR restroom are ideal for neighbourhood parks and can tweaked to suit any requirements. In this instance small landscaping works were part of the contract.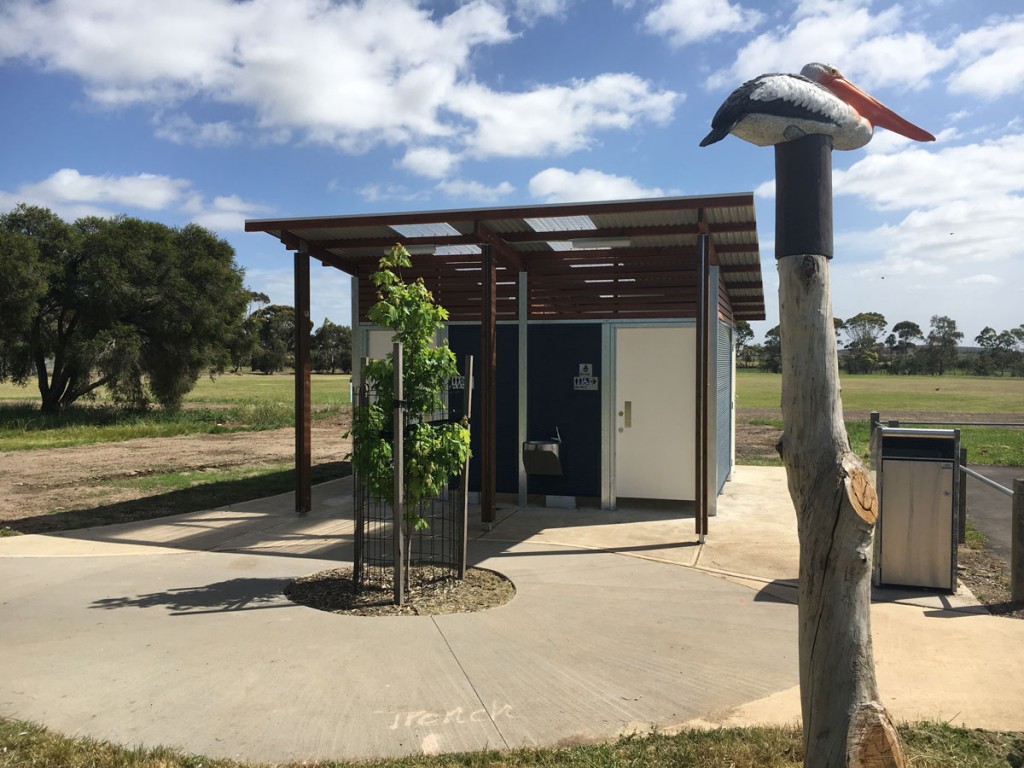 View More Images
Landsborough, 1D Restroom
GR is more than capable of delivering quality landscape structures both in the city and rural areas as well. This 1D restroom is a classic example. GR completed this for Pyrenees Shire, Landsborough.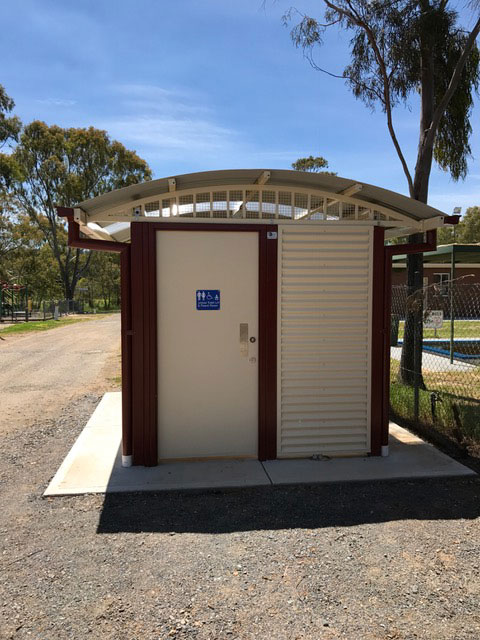 View More Images
George Pentland Reserve, custom shelter and associated works
This custom shelter is a great example of what GR is good at. Small scale open space infrastructure, timber fabrication completed at the warehouse in Port Melbourne, steel fabrication, concrete works, onsite contractor management and design/engineering works. This shelter was completed for Frankston Council, Botanical Gardens.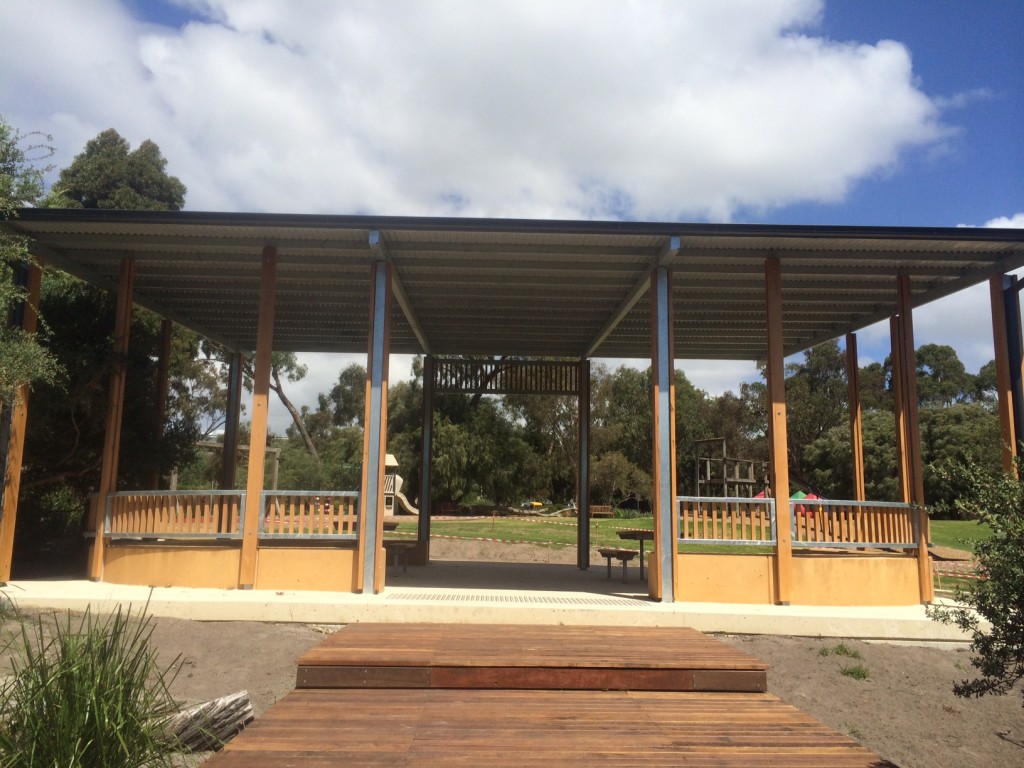 View More Images