Open Space Public Infrastructure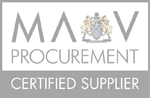 PHONE 1300 733 492
GR Design and Construct (GRDC) are experts in project management and open space infrastructure projects working with all levels of Government and the private sector. GRDC are a proud quality Victorian manufacturer of:
GRDC supply a wide range of public amenity buildings throughout Australia.
WHY CHOOSE US?
Quality products
Pre-fabrication
Customisation
Trusted brand
1300 733 492
03 8616 0771
This e-mail address is being protected from spam bots, you need JavaScript enabled to view it
Building Quality Open Space Infrastructure for the Australian Community, GRDC is a Victoria based manufacturer delivering quality public infrastructure products Australia wide, whether you use an "off the shelf" product or customise your own, we are a one stop shop for;
Design
Engineering
Fabrication
Installation
Maintenance
We pride ourselves on building structures to protect the community from the elements or enhance their experience in the open space. Our structures are made from timber and steel, designed to harmonise with the environment.
Tell us about your
open space project