2D RESTROOM, CHURCH ST, WHITTLESEA.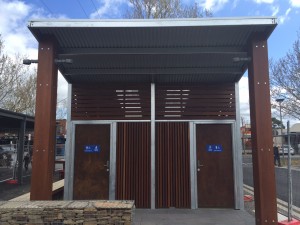 Project: 2D Restroom, Church St, Whittlesea.
Client: City of Whittlesea
Landscape Architect: ACLA
Head Contractor: Civilex
Restroom: design and construct: GRDC
Skillion roof, steel walls and roof frames, stone clad to two side walls, gabion cage to rear, hardwood battens to front façade, paint to doors "Dulux rust base solution", painted plywood internal, stainless steel toilet-ware and architectural hardware, rain tank in service duct, spot lights to external, rough in and fit off sewer, power and water. Full compliant restroom.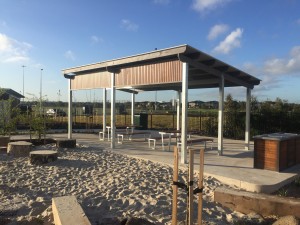 Client: Casey City Council
Project: Livvis Playspace
Skillion roof, steel roof and wall frames, shiplap cladding to exterior, internal colour-bond, stainless steel toilet-ware and architectural hardware, supply and install including services from edge of slab.
Shelter, 8m x 5m , HDG posts, shiplap decorative screens, supply and install.

2D2A3C BOOK MATCHED SKILLION ROOF RESTROOM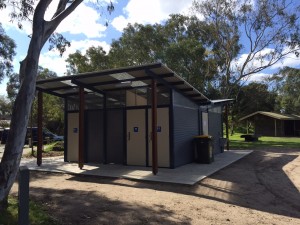 Client: Darebin City Council
Project: Darebin Parklands restroom upgrade
Product: 2D2A3C Book matched skillion roof restroom
Demolition of existing restroom, design and construct new restroom to A/S, mini orb external and internal cladding, soil report, permits, sewer branch, rough in and fit off of all services. Full D&C service through the MAV.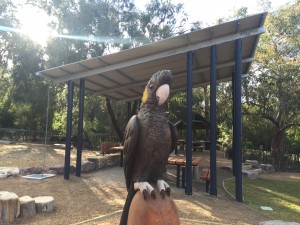 Client: Landcon
Council: Monash City Council:
Landscape Architect: Playce
Project: Valley Reserve
Shop drawings, stainless gutters and chain, 150 diameter posts, steel roof members, colour-bond roof, installation, permits.