GR was successful at tender stage, the design and construct of two footbridges, one boardwalk and 500m of compliant concrete path.
There was considerable consultation with Council representatives to determine the specific bridge design Council was looking for, particularly the timber handrail elements. There was further work to be done to obtain Melbourne Water approvals, Cultural heritage and environmental management plans for approval by authorities.
 Project Particulars
2 x 14m x 2.5m Bridges
Steel I-Beams
Architectural hardwood bridge stanchions
Powder-coated infill panels to A/S
HWD decking and kick-rail
Foundation works
Delivery and crane for bridge placement
Boardwalk at 70m x 2.5m
Bored piers foundationsC-Section joists
HWD deck and kick-rail
500m x 2.5m concrete path
Batters and site clean
 GR was proud to be involved in what is a wonderful open space area for City of Melton residents.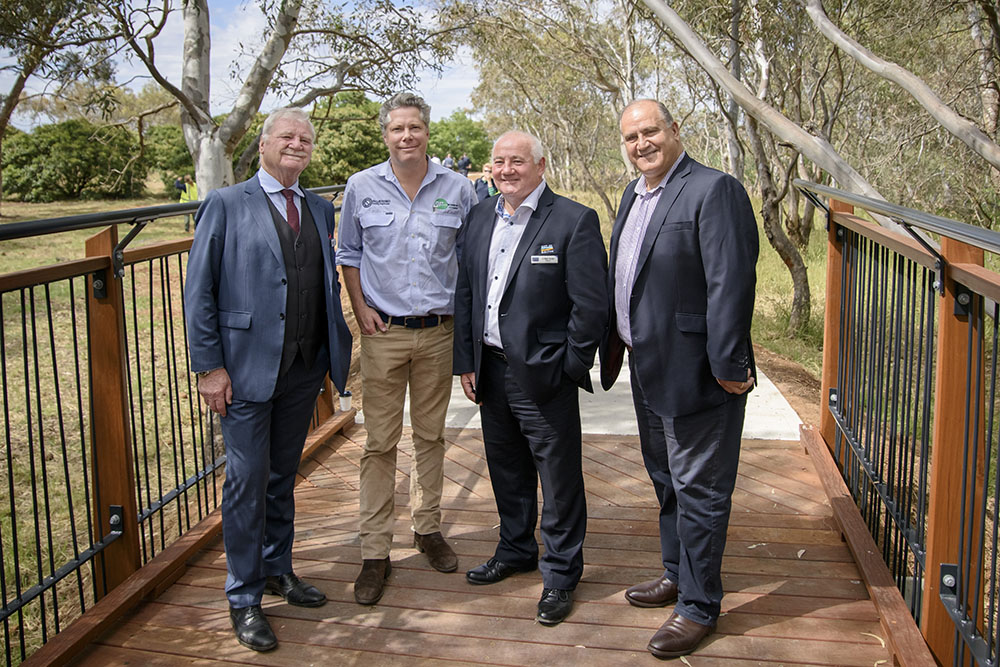 Featuring: Deputy Mayor Cr Ken Hardy, Andrew Gunnersen, Mayor Cr Bob Turner and Cesar Melhem MP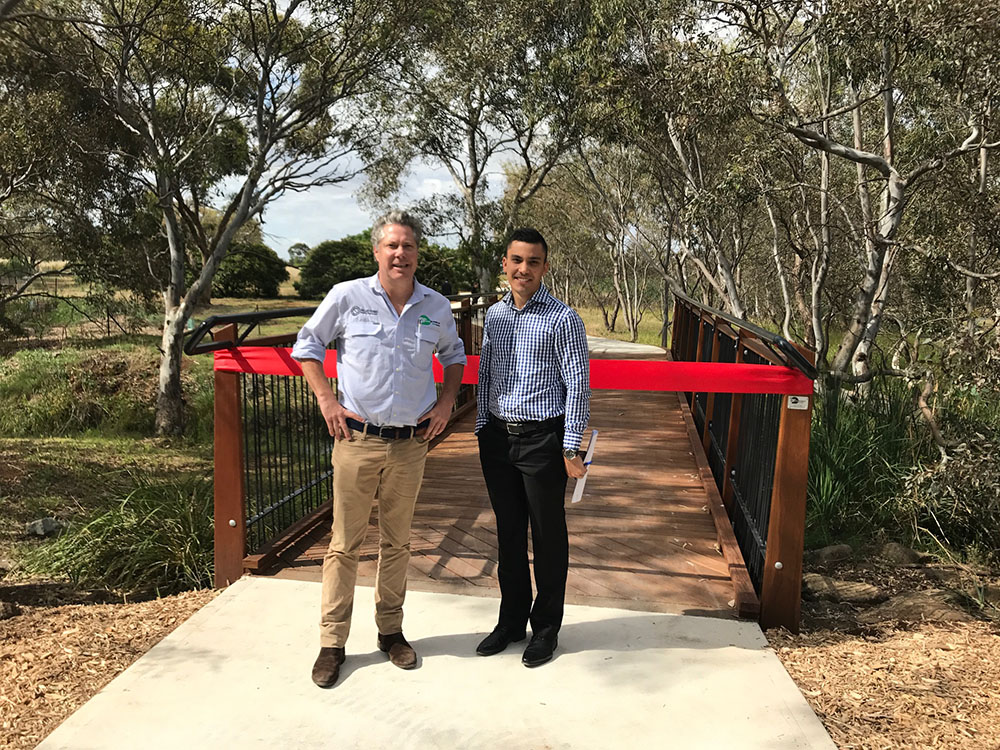 Featuring: De Andrew Gunnersen and Daniel Speirs – Capital Projects Officer